Proudly offering a wide range of products in the steel pipe sector to help our customers achieve significantly lower overall costs
Our partnership with Hatboru allows us to offer our customers in the energy industries the experience and knowledge combined with up-to-date equipment by one of the leaders in the world in carbon steel pipe manufacturer.
Hatboru is a global manufacturer and leader in the carbon steel industry. The quality of their design and engineering work is most clearly seen in the manufacturing facility based in Turkey, dating to the early 1960s. The company closely follows all developments in the sector and continuously invests in R&D and steel-based technologies and solutions ensuring that its customers have the highest quality and most up-to-date solutions.
Hatboru is a well-established, powerful and reliable organization uniquely placed amongst the top carbon steel pipe companies in the industry. Hatboru exports 70% of its production every year and has been accumulating abundant knowledge and experience in projects worldwide. Depending on the final end-user and application, Hatboru manufactures a variety of steels to accommodate the most severe conditions.
Product Range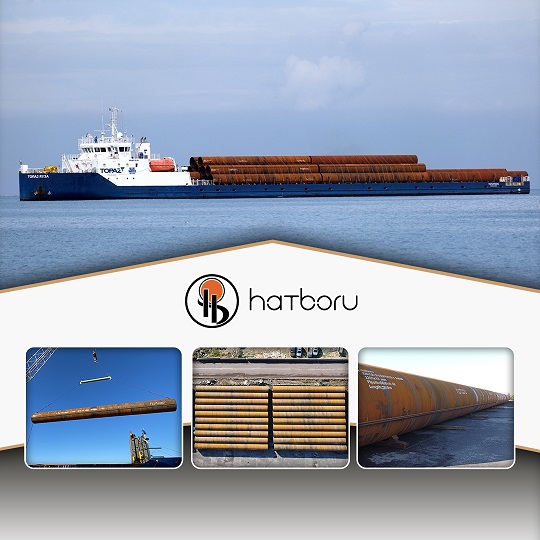 Spirally Submerged Arc Welded Steel Pipes from 219.1 mm to 3028 mm